Skinny Chunky Monkey Cookies
Nancy R.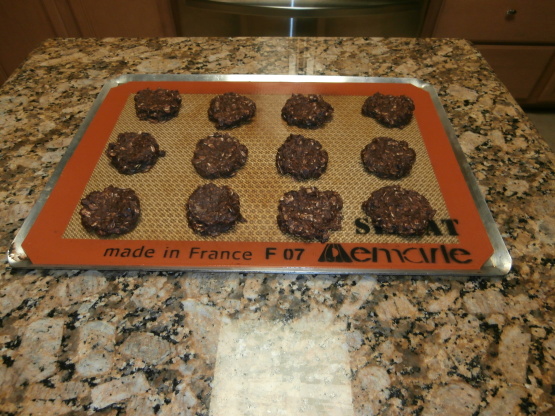 This recipe has been circulating on facebook, so I have absolutely no claim to it! I made the recipe the other night and wanted to share because they are a healthy snack, perfect for satisfying that sweet tooth without a lot of sugar and fat!

I did not like these at all...the cocoa powder is too strong. No banana or peanut butter taste at all. They need some type of suger (preferably diabetic type) They leave a nasty aftertaste and no one in my house enjoyed them. Needs a recipe rehab unless I did something wrong.
Beat the bananas using a mixer or whisk until smooth. Add in all of the other ingredients, mix well, and let sit for 20 minutes. Drop by the heaping teaspoonful onto a cookie sheet and bake at 350F for 10-12 minutes. I use the silicon baking sheets (if you don't have one, they are worth every penny!).