Skinny Bride's Guide to Buffalo Chicken Dip
Boomette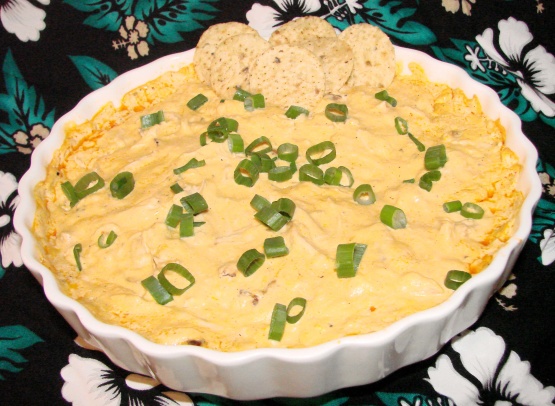 Also from eatbetteramerica.com! All the yum, with way less calories!

This is every bit as good as the full fat versions. We loved it! The only change I made was to omit the green onions as I didn't have any on hand. Thanks for the recipe!
Pre-heat oven to 350°F
In medium bowl, beat cream cheese with electric mixer on medium speed until smooth. Beat in dressing, buffalo wing sauce and water until blended. Stir in chicken and cheese.
Spread chicken mixture in an ungreased 1-quart baking dish or 9-inch pie plate.
Cover with foil.
Bake 30 to 35 minutes or until hot and bubbly.
Stir; top with onions.
Serve hot with crackers or celery sticks.