lazyme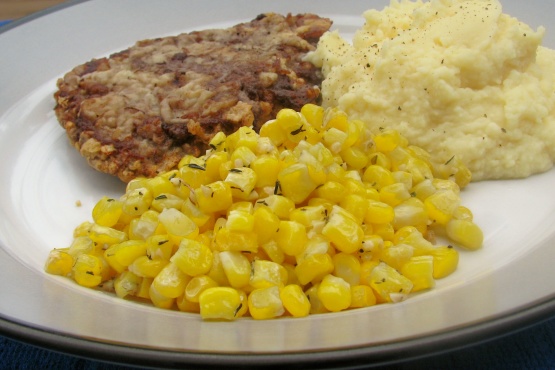 This method takes frozen corn to a new level with the addition of garlic and herbs. Yum!

This does take frozen corn to a new level. The flavor was fantastic and it is just as easy as making regular frozen corn, only I think it's less "mushy" this way. I served this with my families Kielbasa and tator tots. It was gobbled up. Thanks for dressing up our basic meal. I love it and will be making it often. I followed the directions exactly and was rewarded with a fantastic side dish. Thanks for sharing Marie.
Melt butter in skillet and saute garlic over low heat just until it begins to sizzle.
Add corn and heat through, stirring occasionally.
Add thyme and salt and pepper to taste.
Serve immediately.