Prep 10 mins
Cook 10 mins

This recipe is from Tom Colicchio, the head judge of Top Chef. I got this recipe from Today's Kitchen cookbook(recipes made on the Today news show). It's simple and delicious! Baby carrots were used for this dish, but feel free to use large carrots, cut to size.
Directions
Peel the carrots, trim them, leaving an inch or so of the green top( I use prepackaged baby carrots with no tops).
Heat a large skillet over medium heat. Add the oil, then the carrots. Salt and pepper them.
Cook, rolling the carrots so they color on all sides, until they are golden, about 5 minutes. Add the buttter and rosemary and continue cooking until the carrots are tender, about 5 more minutes.
Drain the carrots on paper towels befoe serving. Enjoy!
Reviews
Most Helpful
Love these carrots!! I used regular-sized carrots and cut them into smaller pcs. I skipped the rosemary. The technique is great and we all loved the great-tasting results. Yum!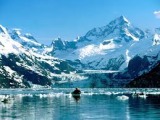 My husband didn't care for these, but I thought they were pretty good! I used olive oil and I sprinkled a little minced garlic on them along with the rosemary. I just had regular carrots, so I cut them in small pieces. I also halved this recipe which is good since I ended up eating them myself. Some of the bigger pieces didn't get as tender. They almost reminded me of sweet potato fries!

For this recipe I used yellow carrots and added two orange carrots for color contrast. The carrots were small and I found the yellow ones at the natural food store; the standard carrots from the farmer's market. This also means I skipped peeling them as it's not necessary. The rosemary was from our garden, local butter, too. Rosemary was added to the pan the final two minutes of cooking and the other rosemary sprig was for garnish. Was served as a side dish with this: Eggs Coronado (Walt Disney World) We loved it and very easy to make! Reviewed for Veg Tag/September.