Skillet Mediterranean Chicken
PaulaG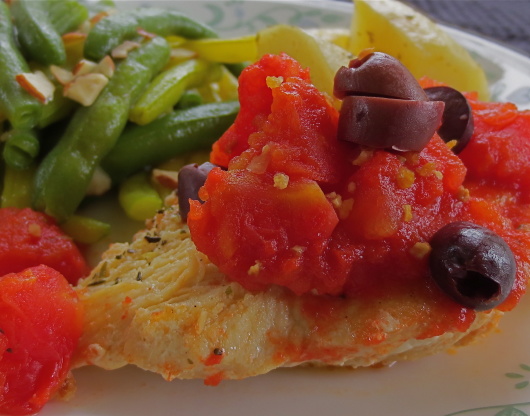 This is a supper easy, quick prep Mediterranean chicken prepared in a skillet, I use my electric fry pan.
Heat oil in 12-inch nonstick skillet over medium-high heat. Cook chicken in oil about 6 minutes, turning once, until brown.
Stir in remaining ingredients. Heat to boiling; reduce heat.
Cover and simmer 15 to 20 minutes or until juice of chicken is no longer pink when centers of thickest pieces are cut.