Prep 10 mins
Cook 22 mins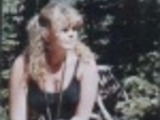 Quick and easy meal after a long busy day. Using jarred sauce and canned mushrooms. Serve with garlic bread and a salad.
Directions
Skillet Pizza Lasagna: Substitute 2 15 oz cans of pizza sauce for pasta sauce and add 1/2 cup diced pepperoni.
Cook meat, pepper, onion and garlic over med heat for 10 minutes, stirring occasionally until meat is brown.
Drain.
Stir in remaining ingredients except for the cottage cheese.
Heat to boiling, stirring occasionally.
Reduce heat; simmer uncovered for 10 to 12 minutes or until pasta is done.
Stir in cottage cheese.
Spread shredded cheese over the top and cover until melted.
Most Helpful
Made this tonight for me and my DH. We both really enjoyed it! I had to use all ground beef and macaroni noodles instead, but it turned out great. (Oh, I sprinkled some shredded mozzarella over the top; just personal preference.)Such an easy recipe, and much less expensive than a pan of lasagna, with the same taste. Thanks! Will definitely become a regular.

I found there to be too much liquid in this recipe. I might try it again, either increasing the mafalda (mini lasagna noodles) by a cup, decreasing the water by a 1/2 cup or using regular lasagna noodles broken up. Sorry to be a downer. Thanks for the recipe though!
We loved this. It was so simple and really good. I used a store-bought pasta sauce and liked that it used cottage cheese instead of ricotta. My DGS grabbed cottage cheese at the store instead of sour cream. lol. I have to admit that some containers look pretty much the same. lol. But we really enjoyed this simple dish. Thanks for sharing. Made for Name That Ingredient tag.