gailanng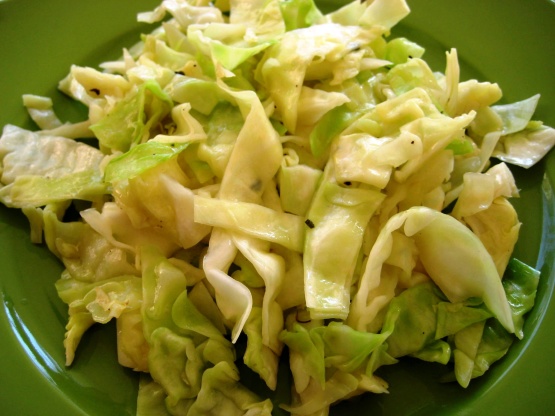 This has been a favorite since the 1960's. I have no memory of where I originally found this recipe but it is quite good and very easy to prepare.

made this last night to go with your pork chop recipe#181070#181070 and roasted potatoes...yummy. I did add some fresh chopped rosemary because I used some fresh in the pork chops but followed the rest of the recipe. Thank you for a great and tasty dish.
Heat oil and saute garlic along with the oregano.
Stir in cabbage and water mixing well.
Add salt and pepper to taste.
Cover and cook over medium heat, stirring occasionally 8 to 10 minutes or until tender.
Serve immediately.