Skillet Fried Chicken Breast (Lower Fat)
Prep 15 mins
Cook 12 mins
The chicken is not deep fried and is made using boneless skinless breasts which makes this a lower fat dish, also you may omit pounding the chicken but cooking time will need to be increased slightly, you may adjust seasonings to suit taste --- this is *very* good!
Directions
Crush the crackers in a food processor until coarse crumbs form.
Place the cracker crumbs in a resealable plastic bag, then add in flour, potato flakes, seasoned salt, garlic powder, paprika, black pepper and a pinch of cayenne pepper (if using) seal bag and shake to combine the mixture.
In a bowl whisk the egg then add in milk; mix/whisk to combine.
Pound out the chicken breasts slightly between two pieces of waxed paper (do not pound out thin).
Heat 1/4 cup oil in a heavy skillet over medium heat.
Coat the chicken pieces firstly in the egg/milk mixture allowing any excess to drip off, then place into the bag with crumb mixture; shake to coat.
Place the chicken in hot oil and cook abou 12 minutes turning frequently until golden brown and juices run clear.
Most Helpful
After seeing Chef Shapeweaver's photo I couldn't resist! This is an EXCELLENT "fried" chicken recipe! The breasts I used were a little large so I doubled the dry coating ingredients and upped the cayenne a bit because we like the kick. I also "thinned" my breasts by slicing them in half horizontally. They came out picture perfect, really crunchy, bursting with flavor and the meat was moist and tender. This is a definite keeper. Thanks Kitten for another winner!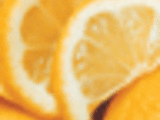 I made this recipe on 11/9/11 for the Kids/Universal Foods Event in the Food Photo Forum and most importantly mine and SO's dinner :). Except for cutting the amount of chicken from 6 to 3 breasts,the breading ingredients were made as they were written. I flattened the chicken out to about 1/3 in. thickness for more of a equal cooking time. A bit of pepper and seasoned salt were added to the egg/milk wash for an extra burst of flavor. Both my SO and myself thought that the taste was very good, very tasty coating and moist meat. This will be made again. Thank you for taking the time to post and, " Keep Smiling :) "

Excellent recipe! The crust was so nice and crispy. I did half in the frying pan and half in the oven. Both turned out fantastic. Another wonderful recipe Kittencal :) Thanks for sharing the recipe.