Nimz1466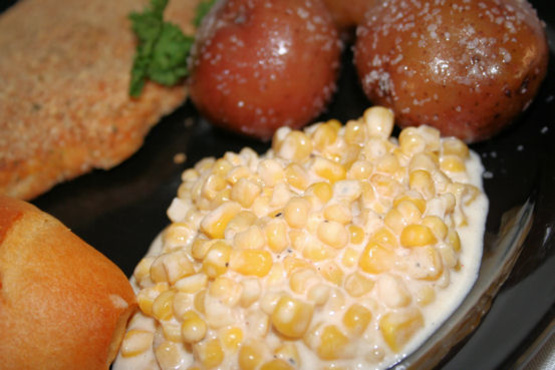 This makes a great side dish to serve with a pork or beef roast or a turkey or chicken dinner.

Aamzin.. wowzies. I let is sit a few mins on the skillet to bring a crisp edge to the corn. My new fav corn recipe.
In a large skillet over medium heat combine corn, whipping cream, salt, pepper, sugar garlic powder (if using) and butter.
In a small bowl whisk together the full-fat milk with flour, then stir/add to the corn mixture; cook stirring over medium heat until the mixture has thickened and the corn is cooked through.
Remove from heat then add in the grated Parmesan cheese; stir until thoroughly combined and melted.
Season with more salt and black pepper if desired.
Serve hot.
Delicious!