A hearty scrambled egg dish that is good for supper, brunch or breakfast. Made this once to twice a week when I was pregnant. I like to add some cheese (parmesan, pepper jack, cheddar all work well)
Directions
In fry pan, cook bacon until crisp.
Drain on paper towel, reserving 3 tablespoons drippings in fry pan.
Combine remaining ingredients and crumbled bacon.
Pour into fry pan.
Cook over low heat until eggs are set, stirring occasionally.
Sprinkle with cheese if using.
Most Helpful
This was excellent will be making again thanks
I love peppers and eggs and this was pretty good and made a nice 'wrap' breakfast (took another reviewers advice). Made as directed but omitted the milk as we like our eggs to taste like eggs. Buddha was wanting salsa on his and I felt it could use a dash of garlic powder mixed in during cooking. We did not use any cheese and used a yellow bell pepper (on hand). Thanks for sharing the recipe. Made for PRMR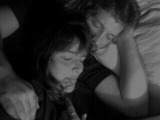 This really is some filling breakfast!!
I used spring onion from the garden in mine, and went with the added cheese too ( well, why wouldn't you?).
DH wasn't so keen, although he liked it, he felt that there was too much in the way of extras and not enough scrambled egg , he also didn't like the Worcestershire sauce in it,( which is strange, as he virtually drinks the stuff).
I really enjoyed it, and served ours in pita breads, although I had to ditch mine early on, otherwise I would never have finished the scramble itself.
A belly buster of a breakfast!!
Made for 123 Hits.