Derf2440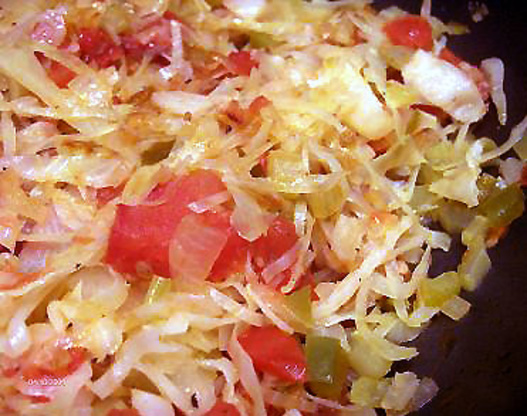 A very nice way to make your cabbage dish. This recipe came from Charlotte Hansen, Food Editor for the Jamestown Sun, Jamestown, North Dakota.

Great tasting cabbage! This was so good. I made it as a side dish and served it with pork chops. Very easy recipe, requires very little work. I think I'll try this with polish sausage cooked right in with the cabbage for a one dish meal. Thanks Miss Annie for another keeper!!
Combine cabbage, green pepper, celery, onions, tomatoes, drippings, sugar, salt and pepper in a large, covered skillet.
Cook, covered over moderate heat for about 30 minutes.