Skewers of Lamb, Prosciutto, and Sage
Prep 20 mins
Cook 25 mins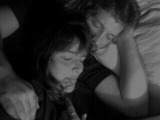 Aka: SPIEDINI DI ABBACCHIO
Directions
Preheat the oven to 400 degrees F.
In a skillet, heat the olive oil until almost smoking.
Add the bread cubes and fry lightly on all sides.
Remove to a plate lined with paper towels to drain.
Thread 4 wooden skewers with bread cubes, prosciutto, lamb and sage leaves until all ingredients are used up.
Season with salt and pepper, to taste, and place on a broiling pan.
Broil in the oven or grill 15 minutes or until all ingredients are crisp.
Reviews
Most Helpful
SENSATIONAL: I knew I was going to love this when I tagged the recipe, but I didn't know just how much. Loved the bread cubes and could so, so easily have eaten heaps more but to lower the fat content - my only change to the recipe - I halved the bread so used very much less oil in the pan, and added some button mushrooms - brushed lightly with some oil - to the skewers. Extra-virgin olive oil, of course! Just LOVED the blend of flavours: love lamb, love prosciutto, love sage. This is a recipe I'll be making again. And it's one that's so easily prepared ahead and doubled once or twice for serving a crowd. Thank you for sharing this wonderful recipe. Made for PRMR.

I have rated this before, but recipezaar seems to have lost my rating :( Anyway, this is a truly fantastic meal! I can't say enough good things about it. The blend of flavours and textures is phenomenal. I am going to try these as mini skewers (maybe using toothpicks) for bitesized snacks in a finger supper on Christmas eve because I think they'll be fantastic. Love this recipe. It's already in my favourites! Made for photo tag winter 2007 Made these for Christmas eve with just the lamb and proscioutto and herbs and it was so tasty. It was the only item on the table that was completely finished by the end of the evening. Superb and already in my favourites list.