Sissy's Can't Wait for Dinner Cornbread
tamalita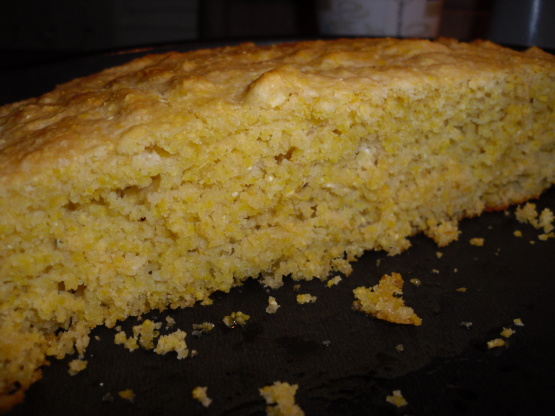 I've tried a lot of cornbread recipes but this one works the best (I use my mom's old aluminum pan so the crust is lightly brown but the bread nice and moist- don't overcook!) Toast the leftovers for breakfast with butter and jam.
Preheat oven to 425° (Important!).
Grease a 9-inch square baking pan.
In a large bowl, mix dry ingredients.
In a separate bowl, beat egg with milk and butter. Add to dry ingredients and stir just until moistened.
Bake in prepared pan* 20 minutes or until cake tester inserted in center comes out clean.
*You can either take a paper towel and rub butter all over the inside of the pan to coat or use PAM- but butter works best!