Sirloin Tips With Garlic Butter Stroganoff
CathyNH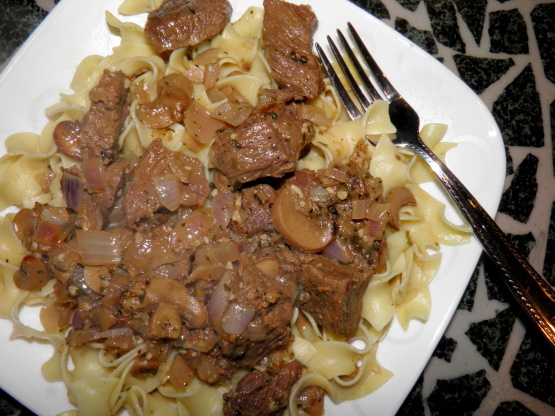 A fast and easy meal that you can serve to guests.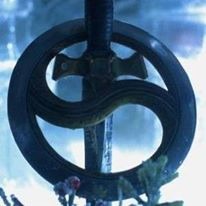 We thought this had a lovely flavor. I like that it came together quickly which is great for week nights.
Combine the first five ingredients, stir well and divide in half.
Melt 3 tablespoons of the butter mixture in a skillet on med-high heat.
Add onion and cook 3 minutes until golden.
Add mushrooms and cook about 4 minutes until tender.
Remove from skillet.
Sprinkle steak with salt & pepper.
Melt the other 3 tablespoons of butter over medium high heat and add steak.
Cook for 5 minutes stirring constantly.
Return onion/mushroom mix to skillet and stir in sherry and half and half.
Cook till thoroughly heated through and serve over rice or egg noodles.