Sinless Dark Chocolate Hot Chocolate
Marlene.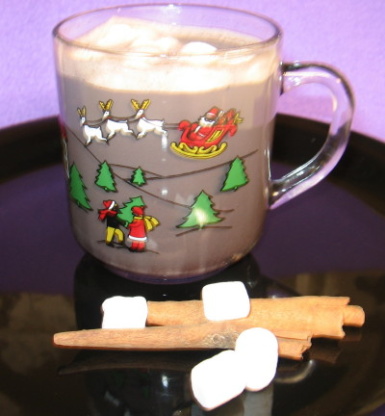 This drink is rich, but believe it or not, it is low fat! Definitely satisfies a chocolate craving.

Very,very delicious! I didn't use the cinnamon. Instead,when it was finished,added a peppermint,and it melted in the hot chocolate. Perfect mixture and taste :)
In a mug, combine the cocoa powder, sugar, and water.
Heat the milk and the cinnamon stick until slightly bubbling.
Remove the cinnamon stick and add the milk to the mug.
Combine and add the vanilla extract and slight dash of chili.
Top with mini marshmallows.