Single Strawberry Daiquiri
diner524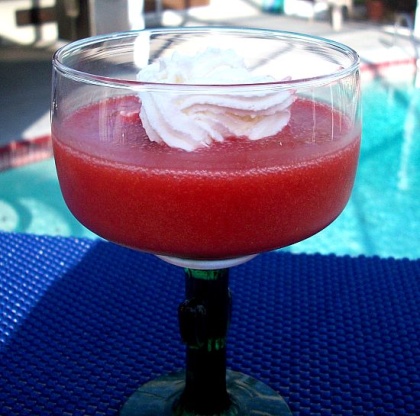 This is so refreshing on a summer evening. It makes a single serving but can easily be doubled if you want to share. I buy individually quick frozen strawberries from a warehouse club. The berries are very large; if you're using smaller ones, you'll want to toss in a couple more.
This was quite delicious! I made servings for 2 but was short 1 lime so subbed a couple of TBLS of limeade, my strawberries were small and I just had 10 so I threw in a big chunk of frozen raspberries which were perfect with the chambord. This had a jammy quality to the the texture which might have been from using so many frozen raspberries but was scrumptious. Thank you Appley Dappley for this wonderful drink - we will definitely make this again. Made for I Recommend Tag March 09
Put all ingredients in blender; blend until smooth.