Single Serve Chocolate Cake
PSASSY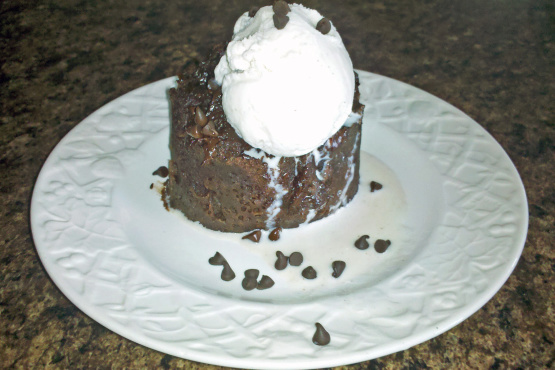 This cake is really simple to make, and it's really good. You make it right in the microwave in any size mug.
Skip the chocolate chips and sprinkle some powered sugar on it. Not bad!
1) Mix flour, sugar, and cocoa powder in the mug.
2) Add egg and mix well.
3) Add in milk, oil and vanilla.
4) Stir in Chocolate chips.
5) Put in microwave for 1 1/2 minutes DO NOT OVERBAKE.
6) Turn mug upside down on dish to get cake out.