Debbwl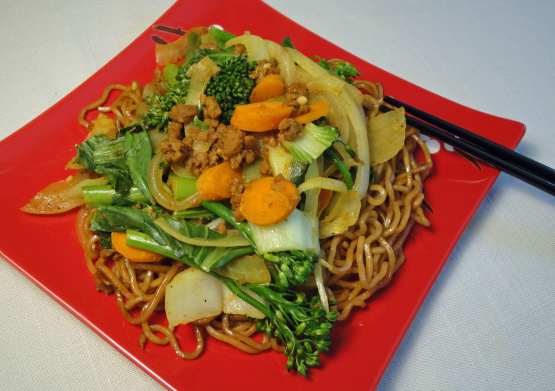 I love noodles but usually avoid as they tend to spike my blood sugars but I'm saving this one to try as hoping all those vegies will counteract that problem. From Australian BH&G Diabetic Living. Personally though I think I would halve the broccoli and sub cauliflower for the other half.

I haven't made this (yet) but for those who can't eat regular noodles, I use Dang Myun which are vermicelli made from sweet potatoes. I use these for all myAsian recipes. I buy them at a local Asian market.. They have opened up a world of new recipes I am now able to try.
Put the noodles in a small heatproof bowl and cover with boiling water and set aside for 5 minutes and then drain and separate3 noodles and set aside.
Brush a large wok with the oil and heat on high and ad the beef mince and cook, stirring to break up mince for 2 to 3 minutes or until lightly browned and then add the garlic, onion, broccoli and carrot and stir fry to 2 to 3 minutes or until the vegetables are almost tender.
Add the cabbage, curry powder, kecap manis, sherry and noodles to the wok and stir fry for 2 minutes or until the cabbage has softened.
Divide noodle mixture between shallow bowls to serve.