Boomette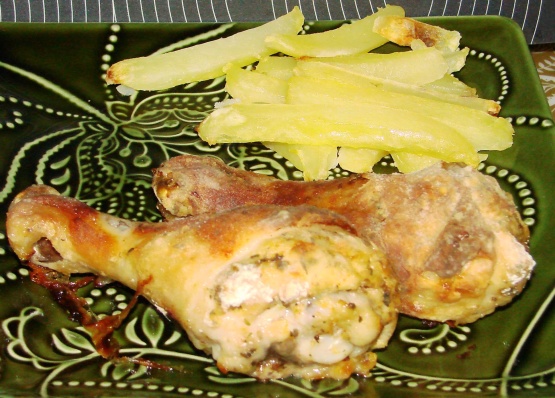 This is what we used to make when I was on the Slimming World plan. They are Sin free on a Green day. Quantity of potatoes and serving size is subjective, just make however much you would normally for the amount of people you are cooking for.
Since it was written to boil a few minutes, I tried with 5 minutes. I drained the potatoes. They seem to be ok. Then I put them back in the pan to shake it. I shouldn't have done that. They began to turn flaky. Even if I sprayed them, they didn't get more golden. I have better result when I don't boil the potatoes first. Sorry about that. Thanks for posting. I was curious to try this way. Made for PAC Fall 2011
Cut the potato into fries as usual and then boil them for a few minutes in salted water.
Drain them then shake them in the pan to "rough" up the surfaces (this is the trick to making them come out crispy and with a good texture).
Spray a baking sheet with cooking spray and spread the potatoes on it. Spray some more cooking spray on the potatoes.
Cook them in a fairly hot oven, around 200-220c until they are nice and crispy, turning at least once.