Simply the Best Ham & Navy Bean Soup
A combination of different recipes. I couldn't find any one recipe that tasted the way I like bean soup. Try it you will like it.
Directions
Rinse and sort out navy beans.
In a crock pot cover beans with 4 cups of chicken broth and soak overnight.
Next day: Do not drain off broth.
Add 2 more cups of chicken broth.
Add remaining ingredients .
Cook on high 3 to 4 hours until ham hocks become tender.
Remove meat from hocks and cut into small pieces,return to mixture.
Continue cooking on low for another 6 to 8 hours.
You may have to add additional chicken broth if soup too thick. If too thin add instant potatoes.
Reviews
Most Helpful
I chose to make this because of its many hearty ingredients. I have always used chicken stock for my bean soup base so I knew it was going to be good. I never had ham hocks but used a large quantity of ham pieces and chunks with the addition of 3 Johnsonville Jalapeño and Cheddar smoked pork sausage links. And it tasted incredible! I wish you could taste it as well and you will if you make this.
Really delicious! I loved the tomato sauce touch! I made exactly as directed and LOVED IT!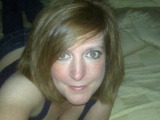 This bean soup recipe is "Simply the best." It is low carb too--no potatoes like most other bean soup recipes. The tomato sauce, celery salt and cider vinegar add just the right touch.