Simply Spiced String/ Green Beans
Rita1652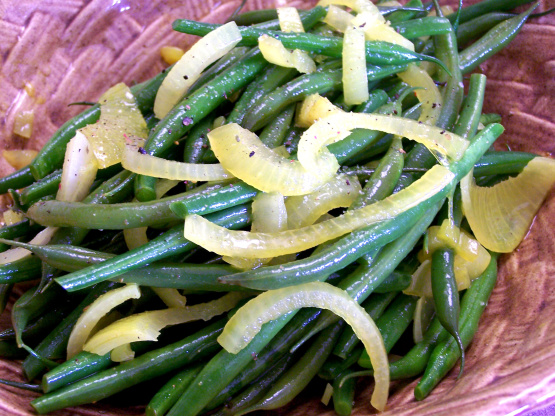 A very simple recipe, yet a bit different from your regular string bean side dish. You can serve this warm or chilled, I always serve it chilled as a salad.
Wash and trim the string beans.
I usually start out with more string beans than the 3 pounds called for in the recipe since I eat a lot raw and not all of them make it into the pot.
Combine with all the other ingredients in a 3 quart pot and mix.
Cook, covered on a small flame for 30 minutes.
Drain.
Serve warm or chilled.