Simply Sautéed Vegetables
KateL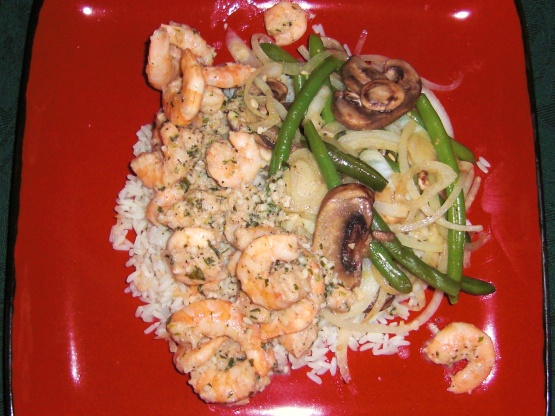 I'm trying out healthier recipes that also taste great. This is a good one that I came up with that is quick and easy. Serving size is 1 cup.

Top Review by KateL
5 Stars, we loved the utter simplicity as part of our meal with Recipe #287004 #287004 and white rice, we really love veggies and don't need much adornment. I chose about 2 cups each of sliced sweet onion, sliced button mushrooms, frozen green beans (the last steamed to avoid adding extra water). Due to lack of space in the pan, I first sauteed garlic, then sliced onion, then removed onion from pan to saute mushroom slices. I then added back sauteed onions and steamed green beans, and tossed, and covered until shrimp dish was done. I reheated for about 1 minute just before serving veggies on top of white rice, and then served shrimp on top. DH voted this as a meal to have in our regular rotation. Made for Sept 2008 Pick-a-Chef.
2

teaspoons olive oil

1

teaspoon crushed garlic

6

cups assorted fresh vegetables, cut into 1-inch pieces (such as broccoli, cauliflower, zucchini, mushrooms, onions, bell peppers or leafy greens)
salt, to taste
fresh ground black pepper, to taste
Heat the olive oil in a 10" skillet over medium-low heat.
Add the garlic and cook for 1 minute.
Add the vegetables, salt and pepper and sauté with the olive oil and garlic until the vegetables turn bright in color and become tender, about 3 to 6 minutes.
Remove from the skillet and serve.