Simply Potatoes "bst" Frittata
CyndiCB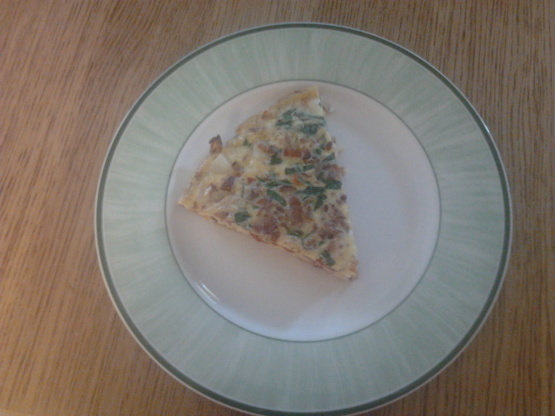 Ready, Set, Cook! Special Edition Contest Entry: This frittata is a play on a BLT. The frittata has bacon, spinach, and tomatoes. It's a great meal for breakfast, lunch or dinner.
Pre-heat oven to 350 degrees.
In large oven-safe skillet, add oil and potatoes. Cook for about 10-12 minutes until lightly brown.
In large mixing bowl, add eggs, beat, then add spinach, salt & pepper. Combine spinach and eggs.
Sprinkle sundried tomatoes & crumbled bacon over the potatoes in the skillet. Add the egg mixture over the potatoes.
Allow sides to set around the frittata, about 3-5 minutes. Then place skillet in the oven and bake for 20-25 minutes. Then Serve.