Simply Perfect Cream of Broccoli Soup
Parsley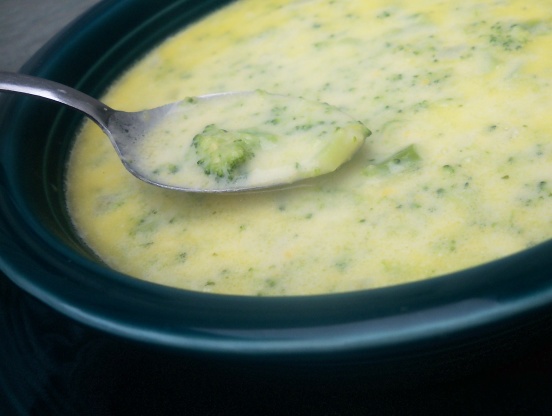 This is one of the simplest, yet most satisfying recipes I have found. This is a good basic soup. For a hearty twist, add some cheddar cheese, to taste.

Just finished making this and was so easy and delicious! Thank you and will def make again.
Bring chicken broth to a boil, then add broccoli.
Cover and reduce heat to low.
Cook for 5 to 7 minutes or until tender; Set aside.
In another saucepan, melt butter over medium heat.
Add onion and stir occasionally, for 1 to 2 minutes or until onion is tender.
Stir in flour.
Gradually stir in evaporated milk. Stir constantly, until mixture comes to a boil.
Add broccoli and cook until heated thoroughly.
Add 1 cup american or cheddar cheese, if desired.