Simply Italian/Sicilian Tomato Sauce
Rita1652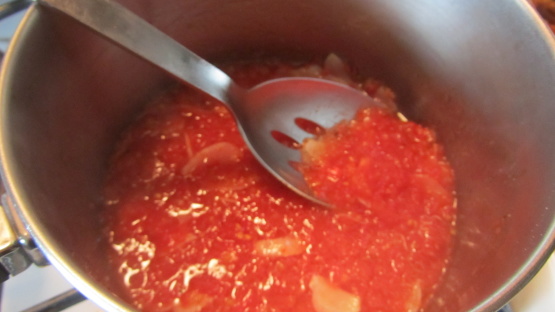 its so simply homemade tomato sauce that i had learned when i was in italy...a sicilian originally made..
Wash the whole tomatoes,bring to a boil in a pan with water,until the skin of tomatoes are breaking,don't over cooked.
Remove from pan and peel off the skin of tomatoes by using a knife.
Cut into pieces and place in a non stick skillet together with garlic.
Let it boil and simmer until the tomatoes turn into thick sauce,then add the basil.cook for another 5 minutes.
Turn off the heat,add the olive oil.stir.
Pour into cook pasta,spaghetti or macaroni,sprinkle with parmesan cheese,serve.