Parsley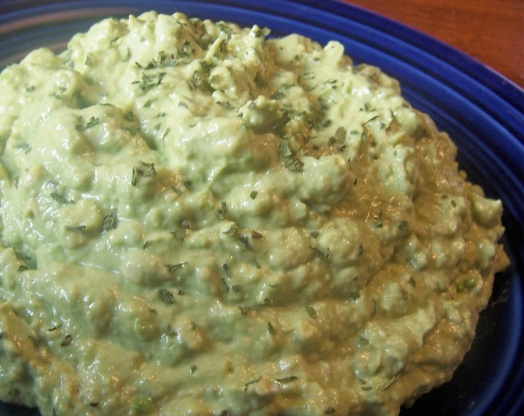 This creamy & delicious guacamole is something I've been making for many years, usually stirring it together just as everyone is sitting down to the table. The fresh guacamole needs no refrigeration and its ingredient amounts can be varied according to your preference. Enjoy!
Slice avocado lengthwise; remove pit and scoop avocado into a small bowl; add mayonnaise, lime juice, worcestershire sauce, hot pepper sauce, and salt; stir and mash the ingredients together (chunky guacamole takes less stirring and mashing while creamier guacamole takes more) until guacamole is preferred consistency; serve immediately, or cover and refrigerate if desired.
NOTE: Lemon juice may be substituted for the lime juice ~ You'll still get yummy guacamole!