Rita1652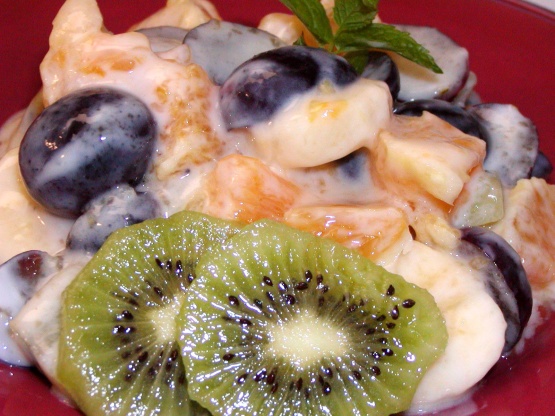 From Light and Tasty Jan 2003. Very simple, refreshing and nourishing. Try it for breakfast, as a dessert or a side dish to accompany a nice sandwich. It would go great with lots of things. Posted for World Tour 2005 - Australia & New Zealand as the fruits here are indigenous to those regions.

This was really good. I added black berries and served the fruit on top of vanilla yogurt. Everyone in the family enjoyed it. Thanks for posting.
Combine all the fruit in a bowl.
Divide up between 6 serving bowls.
Mix yogurt and brown sugar until completely blended. (I use the bowl I just emptied).
Dollop over the fruit.
Serve immediately.