Simply Elegant Lobster Chowder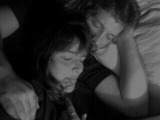 This is a beginner's cook recipe sure to impress company.
Make and share this Simply Elegant Lobster Chowder recipe from Food.com.
Directions
In a medium soup pot, cook the bacon until crisp, Remove with a slotted spoon to drain on paper towels.
To the bacon fat, add the onion and celery and cook until tender, about 4 minutes.
Add the tomatoes, broth, and potatoes. Bring to a boil, reduce the heat to a simmer until the potatoes are fork tender, about 20 minutes.
Add the lobster, bacon, chervil, and season with salt and pepper to taste.