Simply Elegant Lobster Chowder
Prep 10 mins
Cook 20 mins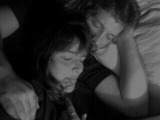 This is a beginner's cook recipe sure to impress company.
3 ounces bacon, chopped
1⁄2 cup onion, chopped
1⁄4 cup celery, chopped
3 cups tomatoes, chopped and juice reserved
1 1⁄2 cups fish stock (or chicken broth)
3 red potatoes, diced
3 lbs cooked lobster meat, chopped
1 tablespoon chervil, chopped
1⁄4 teaspoon salt
1⁄2 teaspoon white pepper
Directions
In a medium soup pot, cook the bacon until crisp, Remove with a slotted spoon to drain on paper towels.
To the bacon fat, add the onion and celery and cook until tender, about 4 minutes.
Add the tomatoes, broth, and potatoes. Bring to a boil, reduce the heat to a simmer until the potatoes are fork tender, about 20 minutes.
Add the lobster, bacon, chervil, and season with salt and pepper to taste.
Reviews
Most Helpful
We had 6 cups of frozen lobster stock that we had made after the last time we ate lobster. We basically quadrupled all of the ingredients, except tomatoes (we followed the advice of the other reviewer - good call!) and potatoes (we used about 7 good sized red potatoes). We also added 1 can of low fat/sodium chicken broth to cut through some of the "fishiness" of the broth and about two cups of frozen corn that we had thawed. We substitued turkey bacon so that we would think the recipe was "healthy" (because shrimp and lobster are SO healthy), and we chose to use shrimp instead of lobster since we had that on hand. We seasoned the shrimp with black pepper, salt, and paprika beforehand. We also used Italian parsley and regular black pepper, because again, we had that on hand. It came out great. The broth is full of flavor and has a nice smooth texture. I look forward toplaying around with this recipe and using it some more. Thanks!
This review is difficult for me, esp since there are so many good things to say about this recipe. It is definitely elegant, flavourful, texture-rich, hearty, an easy-fix & I was attracted to it because it did not contain cream so typical of lobster soups. I used langoustines (aka Norway lobster) that are sml, slender & felt to be among the best quality of the lobster varieties. I used Old Bay for the salt/pepper, added a bit of garlic & otherwise made it exactly as written. Because of their size, the fact they cook quickly & in the hope they would impart the delicate lobster flavour to the soup, I added the raw langoustines to the soup in the last few min of the simmering time. All that said & while we enjoyed this soup a lot w/buttered crusty rolls, we both felt the lobster flavour was hardly present (if at all) & tended to be overwhelmed by the tomato flavour. I will make this again, but will likely reduce the amt of tomato (& its juice) by half. Hopefully, that will allow the lobster flavour to be more prominent. Made for the PRMR game & thx for sharing this recipe w/us.