Simply Delicious Crock Pot Pork Loin
Jennifer M.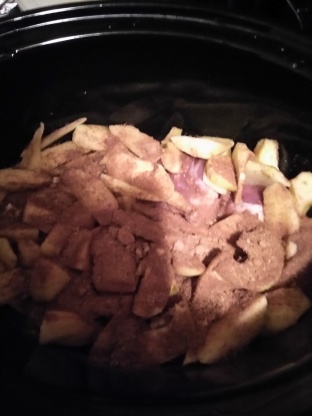 This is an easy recipe. No heavy sauce or gravy..... just tender pork. Could be adapted to the oven.
This is a super-easy, savory recipe. It's great for busy work schedules or relaxed football days. I added sliced onion to cover the chops and threw in 6 halved red potatoes. Everything cooked to perfection when I set the crock pot to a low (8 hour) temp. Trust your recipe: you do NOT need to add any liquid. The meat release a good amount of juice during cooking. (Cooking 5 chops, I ended up with half a crock pot full of liquid - perfect for making a quick gravy.)
Place raw pork in the crockpot/slowcooker.
Sprinkle with all remaining ingredients. Turn pork to coat well.
Cover and cook on high for 4-6 hours or on low for 6-8 hours.