Simply Delicious Crock Pot Pork Loin
Jennifer M.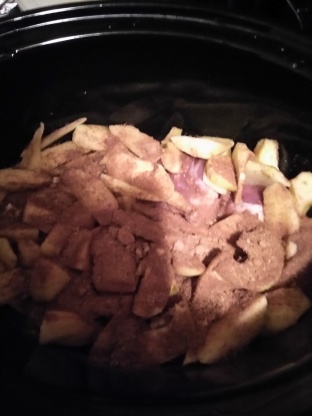 This is an easy recipe. No heavy sauce or gravy..... just tender pork. Could be adapted to the oven.

I made this yesterday, my hubby and son are "picky" so this was simple enough... I must admit, I was very apprehensive to leave for work all day without adding any water to crock pot, so I added just a little to the seasoning mix before I poured it over the roast. When I got home from work, it was just right! I was really glad to see my house didn't burn down from no water in the crock pot....I am now a believer of "no water needed" I never realized that!!! I must say, it was very tender and we all LOVED the flavor, even my "picky" eaters! I intend to make it again! Thanks *Parsley*
Place raw pork in the crockpot/slowcooker.
Sprinkle with all remaining ingredients. Turn pork to coat well.
Cover and cook on high for 4-6 hours or on low for 6-8 hours.