Simply, a Great Macaroni and Cheese
Cindy W.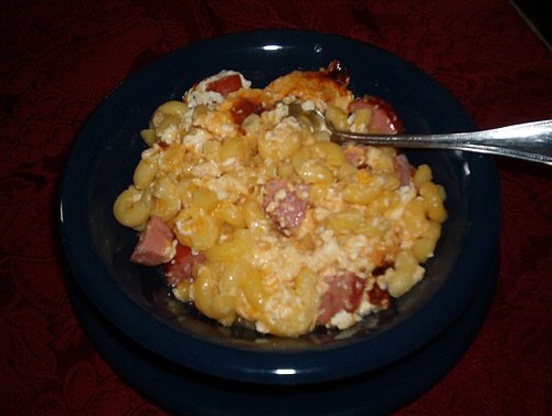 While perusing an article in the Charlotte Observer that asked readers to submit their favorite macaroni/cheese recipes, noticed one that was just too simple to be any good. Well, the wife and I could not stop eating it! This might be the easiest of all comfort foods, one to carry us throough the recession. The author topped hers with cooked sausage links, but it is great as a stand alone. Served mine with cornbread, slaw and crowder peas.
Pre heat oven at 400 degrees.
In the oven, in a large casserole dish, melt the butter.
Remove, coat the macaroni in the butter, adding salt and pepper.
Add milk, cheese. Mix.
Bake 45-50 minutes.