Simplified Traditional Albondigas Soup
berry271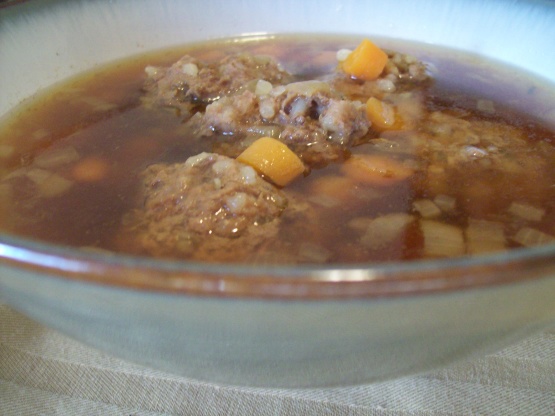 In the back regions of New Mexico and Mexico, albondigas soup was a luxury, enjoyed when you had enough beef. Only a few vegetables were added to pot for flavor. It was mostly meatballs and beef broth. I thank my dear mom in law and her mom for teaching me. Although they are on the other side, I promise to keep the tradition alive.
Heat broth.
Mix hamburger with onion, rice, spices, salt, and pepper to taste.
Make into 1" meat balls.
Drop into boiling stew, add carrots.
Cover.
Simmer 1 hour.
Serve in bowl with warm corn chips on side. Oh my heaven!