twissis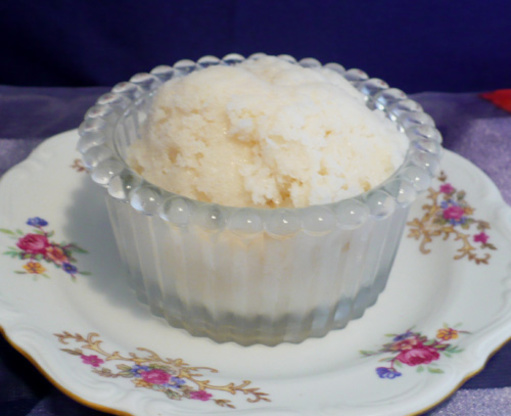 I've found that I often prefer a lighter ice cream without all the heavy cream and eggs. Here is a recipe I found for a simple ice milk that can be tweaked with variations (add your favorite fruit, nut, etc.) This originally had more sugar, but I found it too sweet, and now the sugar matches this similar recipe for "Tahitian Vanilla Ice Milk" on this site. Cooking time is freezing time.

Top Review by Bexxx
This is great! So simple to do, with stuff you already have on hand! If you keep your ice cream maker in the freezer like I do you can have this in like 20 mins.!!! I did this with my toddler and he loved making his own ice cream. I love that it is healthier than traditional ice cream, and just as yummy! I followed the directions exactly and found it to be sweet enough for sure. I may even reduce the sugar a bit next time. I can't wait to do this again....thanks for posting!
Combine milk, sugar, and vanilla in a medium bowl. Stir till sugar is dissolved.
If using Ice Cream Machine: Add milk mixture to an ice cream machine and process 20 minutes or until mixture thickens. Pour into tupperware and freeze 8 hours or overnight. Consistency may improve by stirring every 4 hours or so until fully frozen.
If not using Ice Cream Machine: Pour into shallow freezer-proof dish and put in freezer. Stir every 2-4 hours once crystals form. Follow above directions for freezing.