Katzen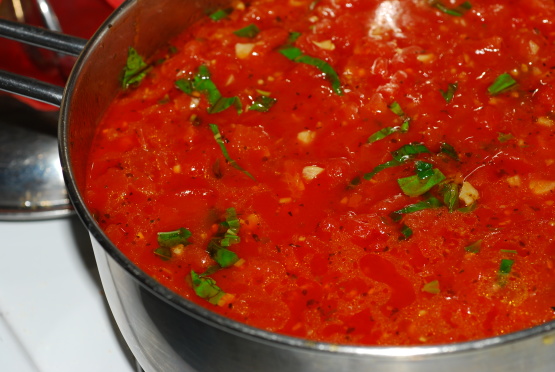 The best -- comes from Alice Waters' The Art of Simple Food.

Lovely simple sauce and very versatile - this is something that everyone should learn to make properly. May I make a suggestion re fresh basil - after your sauce as come to a simmer place the chopped basil on top (DO NOT STIR) and leave it there until the sauce is cooked - then stir thru.
Sautee the garlic in olive oil until it starts to sizzle, about 1 minute.
Add the tomatoes, cover, bring to a boil, add salt.
Reduce to a simmer, let cook for 20-25 minutes.
Add a handful of fresh basil (or substitute parsley), to taste.
Enjoy!