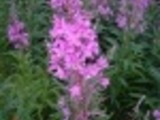 This only has 5 ingredients to make the dip, so if comes together very quickly. It is so good. Use any kind of apples you like.
1 (8 ounce) package cream cheese, softened
1⁄2 cup brown sugar
1⁄4 cup sugar
1 teaspoon vanilla
0.5 (11 ounce) package Skor English toffee bits or 0.5 (11 ounce) packageheath toffee pieces
Directions
Beat cream cheese, sugars and vanilla together until fluffy.
Stir in toffee chips by hand.
Serve with sliced apples.
Most Helpful
I make this dip all the time but with less sugar and it's still creamy and delish. Let the cream cheese get to room temp and then mix with a mixer. Add 1/4 - 1/2 cup packed brown sugar and mix well. Add about 1/4 cup (or to taste) toffee bits. Put in the fridge so the flavors can meld at least a few hours. Remove from fridge and top with about 1 tbsp toffee bits. Very smooth and yummy.
My best friend used to make this this dip but I never had the recipe. When I stumbled upon this recipe I was anxious to try it...and it sooo good! I did add a few tablespoons of sour cream to thin it out, but other than that it was yummy!

Great recipe! We loved it with Fuji apples. I did reduce the vanilla to 1/2 tsp, but that was personal preference. Chilling for a few hours helps to make this more "dip"-able.