Jubes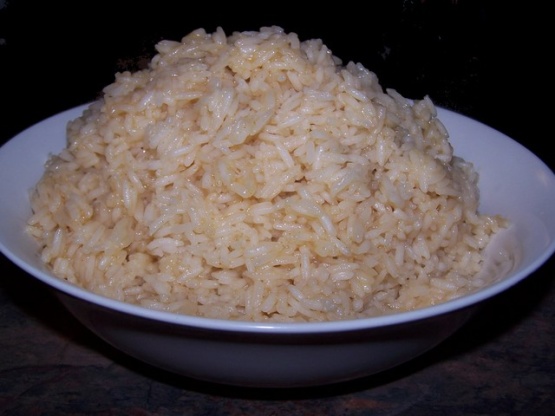 Living in Texas, my family loves Tex-Mex and Mexican food. I always seem to have a hard time finding a rice recipe that my whole family can agree on. I came up with this recipe on my own and everyone seems to like it.

I made using chicken stock and followed Ritas idea for bringing it about 1" above the rice. I did have to add a little more stock while cooking toward the end, as the rice was not quite done, but I used brown rice, so that is probably why. It usually takes longer to cook then regular rice. Excellent side dish!
Combine all ingredients in a medium-sized saucepan.
Heat over medium-high heat until water begins to boil.
Cover saucepan with tight fitting lid, and reduce heat to low.
Cook over low heat for 15 minutes without removing lid or stirring.
After 15 minutes, remove lid and fluff rice with a fork.
~NOTE~The amount of taco seasoning can be adjusted to your taste. I use Penzey's "bold taco seasoning".