CarolAT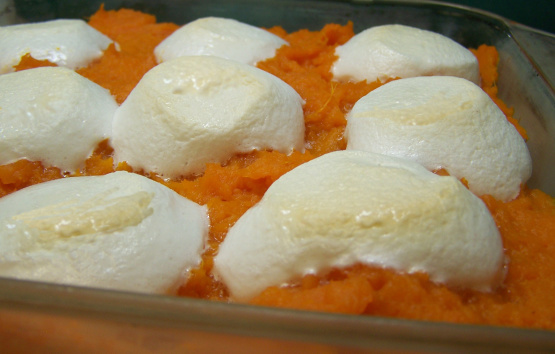 Our family really loves this simple sweet potato recipe because it does not have the sugars and syrups that other sweet potato or yam recipes do. We usually have this dish for holiday dinners and cook the sweet potatoes in the oven along with the turkey or ham.
Preheat oven to 350°F.
Wrap sweet potatoes in foil and bake in oven until done (about 2 hours).
Peel sweet potatoes while still warm and place in a large mixing bowl and add butter.
Using an electric mixer, whip potatoes until fluffy and all the butter is melted.
Pour sweet potatoes into a glass baking dish and arrange marshmallows on top.
Place potatoes in oven and bake until marshmallows are toasted and soft. Serve warm.