Simple Sweet Potato Salad
Prep 10 mins
Cook 1 hr 10 mins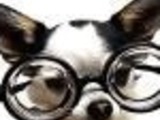 As the name says, a straightforward salad with a light citrus dressing. A nice accompaniment to grilled entrees.
Directions
Preheat oven to 400°F
Rinse and dry the sweet potatoes. Wrap each with foil and bake until tender when pierced with a knife, about 40 to 60 minutes. Set aside to cool.
When cool enough to handle, peel the potatoes and cut them into bite-size pieces and transfer to a large bowl. Add green onions and celery. Set aside.
Combine the remaining ingredients in a large measuring cup. Whisk well.
Pour over the potato mixture and stir gently to coat, but avoid breaking up the potatoes.
If you like cilantro (I love it), add in a generous amount of leaves for color, aroma and flavor.
Serve at once, or refrigerate, covered, until ready to serve.
Most Helpful
Loved it! I peeled and cubed the raw sweet potatoes, tossed with 2 tablespoons olive oil and some salt, pepper and chili powder. Roasted at 400 degrees for about 45 minutes, cooled to room temperature and then added to the dressing mixture. I will be making this frequently...thanks for posting!
This was out of this world! I doubled the lemon and roasted cubes of sweet potato with half the oil (saved the other half for the dressing). There is such a perfect balance of flavors here, including salty, sweet and tart. The soy sauce and sweet potatoes are a match made in heaven. This served 4 as a side dish for us.

Quite outstanding, Kate! My husband bought white flesh sweet potatoes but I am assuming
for this recipe you meant the orange flesh ones, right? Regardless, it was good and easy to make. The sweet potatoes were served over a bed of arugula and baby spinach. The dressing is wonderful! Reviewed for Best of 2011.