Maeven6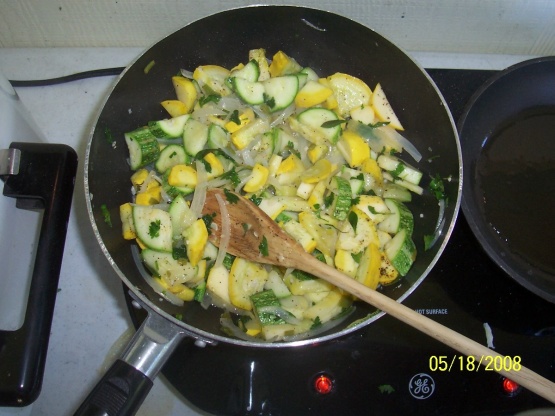 I have Summer Squash running everywhere and am trying to find interesting things to do with it. I made this and served it with cheese omelets for breakfast. But it would be good as a side dish also. The kids ate it so I scored points.
Add oil to a wok and 1/4 stick of butter heat on medium heat.
Then add the onions and peppers and cook until translucent, 3-5 minutes.
Add squash and seasoned salt and saute until cooked but still firm. This will take around 10-15 minutes. Stir regularly.
Add the rest of the butter then the herbs and salt.
Saute to blend flavors and serve, approximately 5 minutes.