Simple Stir-Fried Asparagus
lazyme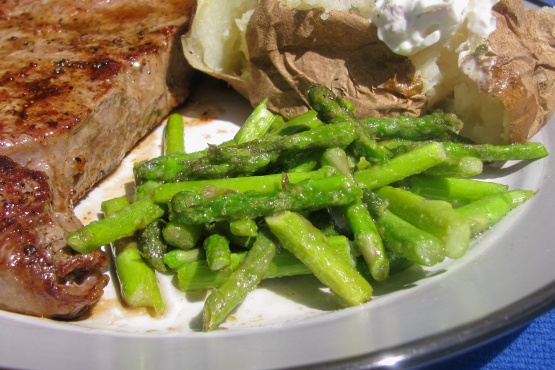 We love asparagus, this is another very simple way to make it. You may also use sesame oil and sesame seeds for a different variation. Easy to double or triple recipe.
Clean asparagus and snap off tough ends, leave whole.
Heat skillet and olive oil (use skillet with lid).
Add asparagus and cook on medium-low heat (so that asparagus doesn't burn) Turning asparagus occasionally.
Add garlic and salt to taste, Cook asparagus to tender crisp.
serve.