Bergy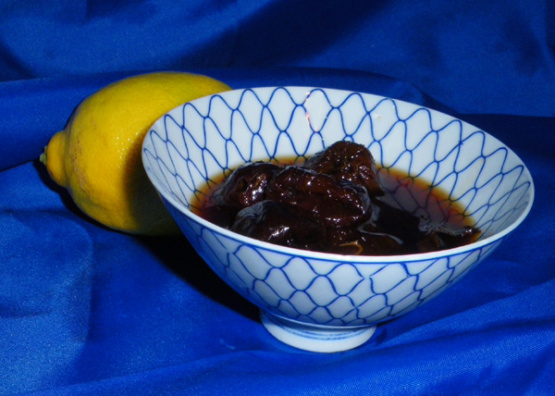 This recipe is so simple I hate to post it however there isn't one on Recipezaar even close so here goes. I have posted 1 cup of water however if your prunes are large you want to have the water at least 1/4" above the prunes. I don't use sugar but it may be added.
Place the prunes in a dish, pour the water over them, add lemon juice.
Place in fridge overnight.
Enjoy.