Karen..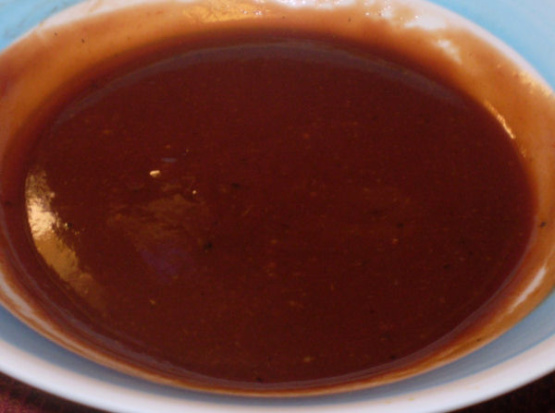 Have you ever started grilling a nice, juicy steak, expecting to serve it with some steak sauce, when you discover you are out of it? Well, here's a quick solution to that dilemma. Never be without steak sauce again!

This recipe was a toss-up in our house. Half said it was good/ok but preferred bottled steak sauce and the other half loved it and were even dipping their potatoes into it. It didn't come out tasting like bottled sauce...more like a dressed-up ketchup. I think it would make a good dipping sauce for fries. It was easy enough and the people who liked it REALLY liked it. Thanks!
Whisk together all ingredients in a bowl.