gertc96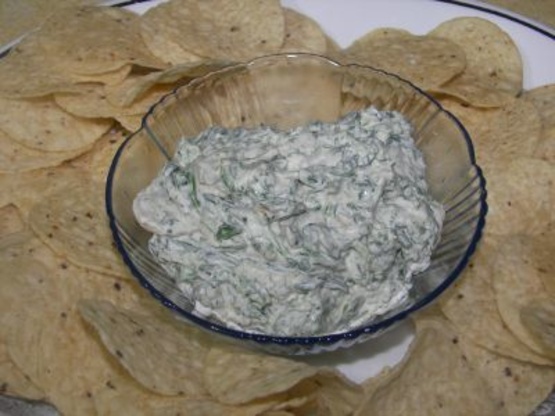 This is a simple, no-nonsense spinach dip for dipping veggies. This is from "A Hundred Years of Island Cooking", an old cookbook from the Hawaiian Electric Company.

This was good.... We ate it with tortilla chips instead of vegetables though.... I think the flavor that I was missing when I ate this was the artichoke hearts.... I love spinach and artichoke dip..... The recipe was very simple and good.... Next time, I'll use this same recipe and just add my artichoke hearts....
Squeeze moisture from spinach.
In a small bowl, combine all ingredients; mix well.
Chill several hours before serving.
Serve with crisp vegetables.