Simple Spicy Pasta Colesaw
ChefRome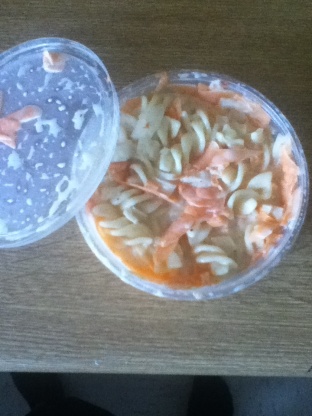 Nice n spicy pasta colesaw goes great as a side on a curry or jerk chicken etc. and can always put in fridge and use again n again.
Cook your pasta then drain and empty into a bowl.
crush your garlic and add.
add your grated carrot and onion.
add your salad cream hot pepper sauce and water.
salt and pepper to taste then mix it up and your done :).
goes great on side of a curry or jerk chicken.