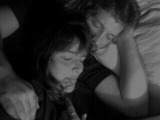 A great simple meal or late night snack for anyone on a budget, and so simple you won't even need to print it out. Spaghetti is preferred, but any pasta will do. Add as much butter, salt, and pepper as you like. My siblings and I (Bird) ate this often growing up as a quick meal to cure the munchies, especially if there wasn't much in the pantry. It's also great for college kids, etc. ;)
Directions
Cook spaghetti according to package directions.
When pasta is done, drain and return to pot. Add butter, salt and pepper to taste. Mix well and serve.
Most Helpful
As a child, this was the only way I would eat spaghetti - so it brought back good memories. Today I prefer it with sauces but occasionally make it like this for myself.
This was really nice and simple. I served it with Italian Rice Balls and it was great.
Very yummy! I have never thought of adding butter to my noodles with just salt and pepper. This is tasty. I did use angel hair pasta instead. Great quick and easy recipe.Thanks for posting. I made it to serve with recipe #310605.