Simple Slow Cooker Italian Steaks

I got this recipe from my sister, from her local newspaper, in seattle
Directions
cut steak into 1 inch cubes.
Place beef into 4-5 quart slow cooker sprayed with vegetable cooking spray.
Add mushrooms, italian tomatoes, beef broth, wine, italian seasoning, tapioca, and salt and pepper if desired.
Cover and cook on low for 8-10 hours.
Most Helpful
The house absolutely smells wonderful while this is cooking. I could barely wait to finally taste this. I only used 2 t. of Italian seasoning, as 4 seemed like a bit much, and it was perfectly seasoned to our tastes. Even though I also added a cornstarch slurry, the sauce was still too thin for our liking. This would definitely be 5 stars if the consistency of the sauce could be improved. I served this over tagliatelle (after all, this is Italian).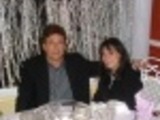 This made the house smell SO good while it was cooking! I didn't use the tapioca for thickening since we only ate the meat and mushrooms by itself. It was delicious!

We really enjoyed this. It smelled wonderful while it was cooking and filled the house with a wonderful aroma. I didn't cut the steaks into bite size pieces and I replaced the mushrooms with onions due to an allergy to mushrooms. Like on of the other reviewers I also used a cornstarch slurry to thicken it. Served this over rice. Will definitely make this again. Thanks for posting this WC! Made for 1~2~3 Hits.