Brenda.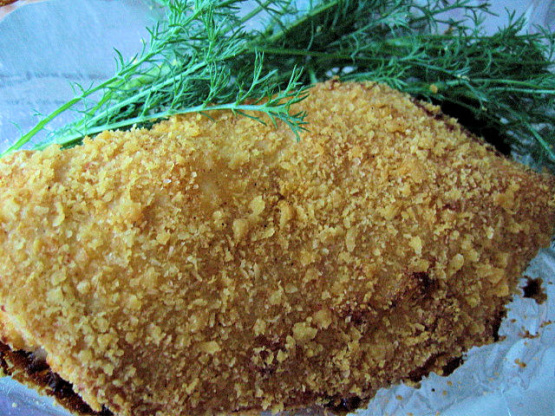 A nice crispy chicken thats baked in the oven. Hope you enjoy this. Can easily be doubled.

I noted that the fat content is a bit high in the Nutrition Facts. This can be reduced by spraying the chicken pieces. Using an oil spray will greatly reduce the fat content.
The receipe is very easy to modify: number of chicken pieces, crumb types, seasoning (take dried chilies and grind them to a powder), etc. I can even see using other meats, e.g., fish, pork chops, slices of pork tenderloin . . .
Preheat oven to 375°F.
Combine all ingredients for coating chicken in bowl; mix well.
Brush the chicken lightly with oil and roll in the coating mix.
Place on cookie sheet, covered with tin foil and bake for 1 hour.