Simple Side Dish With Red Skinned Potatoes
lazyme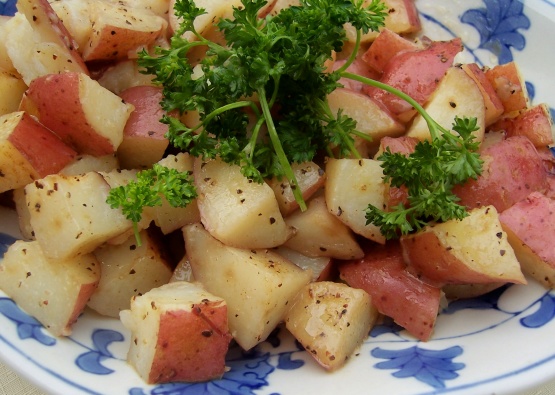 Just made this up and it is so easy to make in the microwave, and all kids like it in my family, including my nieces. It is very tasty and so quick to fix.

These really did come out perfectly - and so easy! Instead of butter I sprayed mine with pam olive oil spray. I also used about a 1/2 tsp of garlic seasoning, 1/4 tsp pepper and 1/4 tsp salt. The times you gave were perfect! Thanks!
Clean and cube redskins into small cubes and put in microwave safe dish that can be covered.
Dot with butter and then, cover and microwave on high for 5 minutes.
Add seasoned salt and pepper and mix to blend.
Cover and return to microwave for five minutes. Then let rest for 8-10 minutes, check to see that potatoes tender. If not then microwave for 2 more minutes and then rest for 5 minutes.
This is such a easy and fast dish to cook while meat is cooking on the grill. I usually make this with a chicken that I marinade and cook on the grill.