Derf2440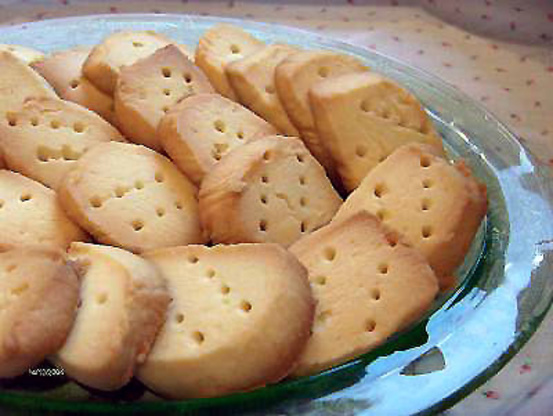 Top Review by dayla
Simply put, Fantastic. These were so easy and wonderful. I didn't roll them out but instead made little button like cookies and the kids loved them, probably because I let them have more than I normaly would. I will make these again for sure. Thank you for sharing.
Beat butter and sugar until fluffy.
Blend in vanilla.
Add 2 cups flour, 1 cup at a time.
Roll out on floured surface; cut into 2 inch squares.
Put on ungreased cookie sheet; prick the tops with a fork.
Bake at 325* for 25 minutes or until top is very light brown.