3 Reviews
This recipe was recommended by Chef #482376 and boy is it good! We too used Montreal Steak Seasoning along with Kaiser rolls, green bell pepper (all we had) and lemon rather than lime juice. I made a sauce to spread on the buns that consisted of just mayo and honey. It added even more great flavor! I have never had turkey burgers, but I will have them often now. Great recipe!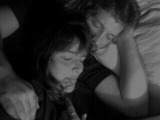 This recipe made it into book#234156! Hands-down the best turkey burger I have ever had. For years I've been trying different turkey burger recipes and they always left me just wanting a good ol' hamburger instead. I'm happy to announce that this recipe surpassed my high expectations for a turkey burger. It is delicious, full of flavor and pretty darn healthy, too! Notes: 1.When reading "grill seasoning" in the recipe, I would have ordinarily used a chicken grill seasoning BUT since JanuaryBride had noted that she used a steak seasoning, I decided to give that I try. I believe it's a KEY ingredient. The black pepper and mixture of spices in the steak seasoning (I used 'Montreal Steak Seasoning') hit the perfect flavor notes with the turkey. 2. I used a stoneground mustard vs. dijon and it was perfect for this recipe. 3. Definitely follow the directions in terms of toasting the english muffins OR buns. It does make a difference. *I used toasted whole wheat buns. 4. For the 2 family members who like cheese, I used plain American cheese (it was delish) and went without cheese for the 2 who don't care for it. Everyone gave it rave reviews! 5. I really loved the relish, but also think the turkey burger can stand alone! Great recipe. Thank you!!!! ~Aussie/NZ Swap #16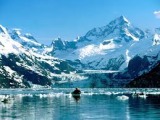 Just had this for dinner and It was good. I have never had a turkey burger before so I picked this recipe for my first time =] It was definitely refreshing to try something different for a change. The relish was great! This is something I would make again.
Simple Savory Turkey Burgers With Zucchini Relish