Simple Rosemary Lamb Chops
Justin M.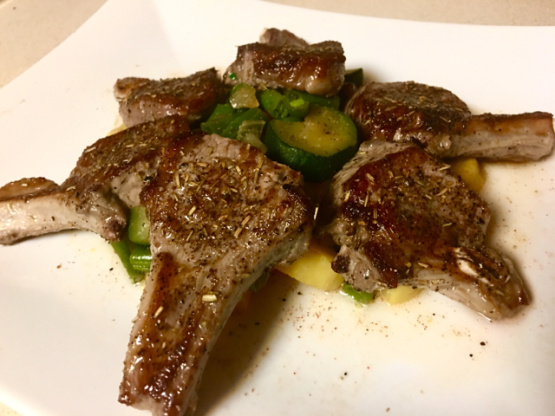 The simplest of treatments often brings out the best of flavours. Do these in the fry pan or on a BBQ. We like our lamb chops cooked though rather than pink... and we often use more olive oil than stated because then the fat around the edge of the chops caramalises and gets lovely and crispy. Cooking time is approximate because it really depends on how rare to well done you prefer your meat and how thick your chops are. *DO* pick these up and eat them with your fingers. Guests thought we were mad but after trying them, sticky fingers all around the table were diving into the serving dish for more! I have some small hand towels that I dampen slightly and wrap well in cling film before everyone arrives. Put them in the microwave for a minute or so, hand them out to guests to clean their hands on afterwards, but be careful, there will be a lot of steam as the first bit of cling film comes off, but it's a classy cleanup and guest will be impressed :) ZWT REGION: New Zealand.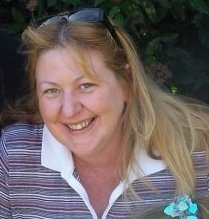 Top Review by Jubes
*Reviewed for Zaar World Tour 3 * Great simple lamb dish. We cooked ours on the BBQ and used fresh rosemary from our garden. We used lamb leg chops in preference to the sirloin. My husband thought it was great that I was taking a photo of one of his meals (but I did the veges, of course!). Thanks kiwidutch for another great recipe. We have a photo for you as well- served with glazed carrots and steamed baby potatoes.
Heat the butter and olive oil together in a fry pan.
Pepper the lamb chops well.
Put them into the hot oil and then turn over after a minutes so that they are sealed and seared to keep the juices inches.
On the top side only add 3/4 of the fresh rosemary. Cook for 7-8 minutes.
Turn the chops over and cook for as long as you need to get the insides to the "doneness" that you prefer, add a small amount of salt once you have turned them over.
If you like your chops to be cooked though, turn the heat down just a little at this point so that they don't burn.
Drain off the excess fat and serve with the remaining rosemary sprinkled on top.